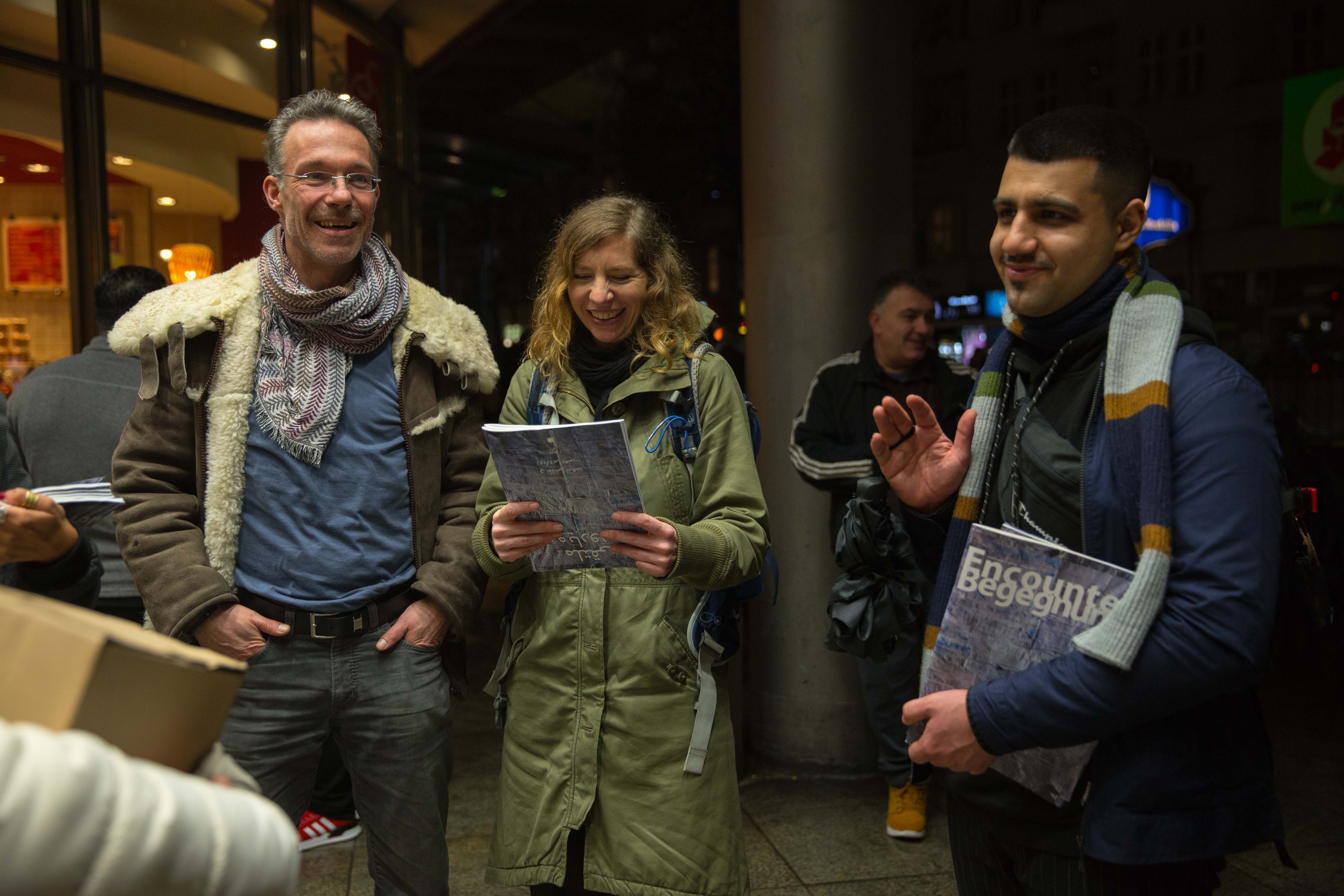 Photos by Luiza Folegatti
Some impressions by Nadine Krüger
After another year of wholehearted work accompanied by exciting workshops, devoted individuals and so many beautiful encounters we are beyond excitement to bring all this together in the second edition of our Encounter Magazine.
On February 1st 2020 we once again came together to spread the word and distribute the merging of our collective endeavor all over Berlin. This day, filled with joy, excitement and dedication was the kickoff and created the mental setting to everything we've got planned for the upcoming months. It was about giving and receiving. A reciprocal effort of offering an insight into what we've been up to and in return be rewarded with your time and affirmative feedback reminding us why we love doing all this.
This year, we had the special opportunity to be accompanied by the Adidas Runners who had their own kickoff simultaneously. They were an amazing support enriching our four distribution groups of team members and volunteers. We distributed approximately 800 magazines, starting at the Thomas-Dehler-Library in Schöneberg and getting back together at the Lichtburgforum in Wedding. Even the inconvenient weather conditions couldn't reduce our motivation in the slightest.
In the evening, we celebrated with live storytelling by Pinar Özütemiz and enchanting Azerbaijani, Persian and Turkish music by *Bizler*. This was a wonderful ending to an even more wonderful day.
All that is left to say is THANK YOU to everyone involved!