Last posts
Finally, the time has come! We are happy to announce that a date has been set for the Book Launch of our book "What happens when we meet", which was written last spring. We may return to the Stadtbibliothek Tempelhof-Schöneberg, at Hauptstraße 40, for the reading and book launch on December 6 at 6 pm and celebrate together the project "Medienwekstatt Encounters" and its results. The book itself is an exciting
We have great news: Medienwerkstatt Encounters is celebrating the new edition of our magazine – Encounter Magazine No. 3 (2021) – and the closing of our Medienwerkstatt project with some festive activities on Friday, 6 August 2021. When? 6 August 2021 from 15:00 until 20:00h. Where? In front of the Mittelpunktbibliothek Schöneberg/ Theodor Heuss library (Hauptstraße 40). In between we will have a magazine distribution flash mob at Tempelhofer Feld
Franziska Seise, Clara Bolldorf, Mona Hartel, Josefine Hilbeck, Leonie Anna Koll, Nina McAllister, Dennis Lange, Stefanie Roth, Katharina Sonnberg, Elena Tietze Illustrations: Elena Tietze For our work placement project 'Integration as a Dialogic Process' (2019-2020), we – a group of students at Freie Universität Berlin's Institute of Social and Cultural Anthropology – worked with Wedding-based charity WIR GESTALTEN e.V. to mentor young refugees. We regularly held private, guided discussions in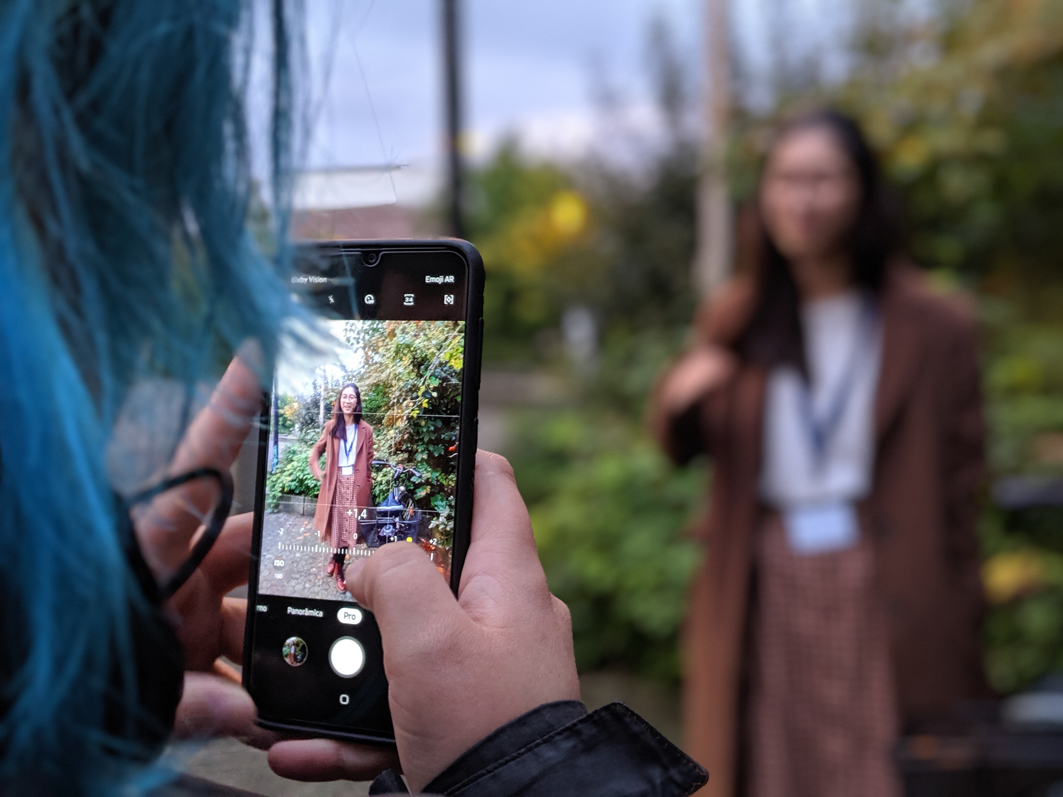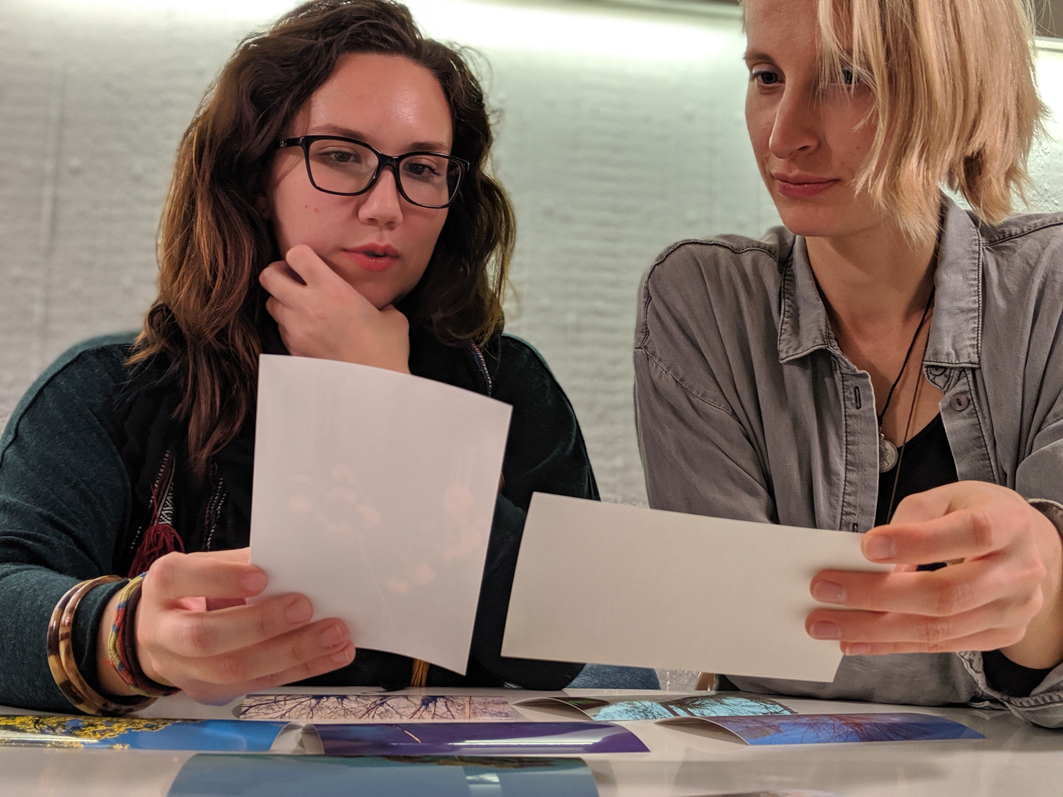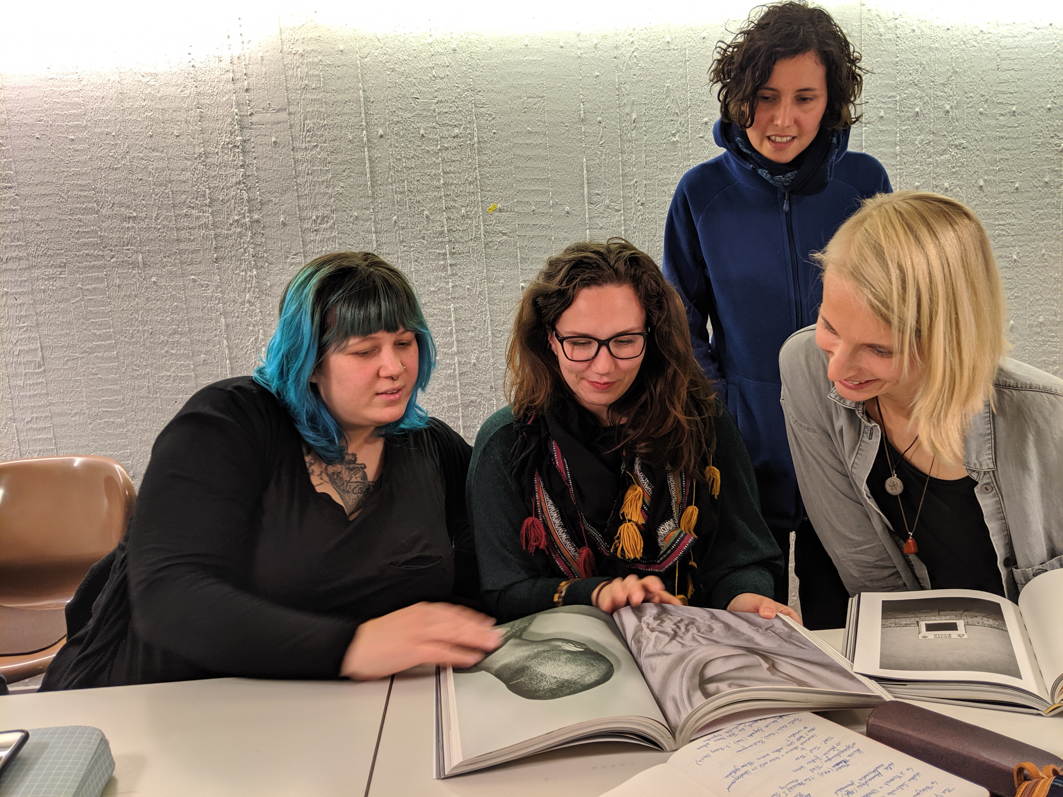 Graphics
+
Judith Albrecht works as a social anthropologist and documentary filmmaker in Germany and abroad. For her fieldwork and film projects she spent long periods of time in Iran, Tanzania and Malawi. After the Libyan revolution she started to work with the Libyan women's movement…
Lena is a Russian artist and urban sketcher based in Berlin and Freiburg, Germany. She loves unveiling tales of different cities and their inhabitants by capturing them on paper. Architecture and city silhouettes play a leading role in her drawings…
Pınar Özütemiz is a storyteller from Turkey. In 2018, she graduated from the Masters programme of "Künstlerisches Erzahlen – Storytelling in Art and Education" at UdK Berlin…
Films
+
In the workshop The Meaning of Life we looked for connections between philosophical considerations and cinematic artistic implementation. After an introduction to philosophical thought, three groups got together, contemplated important questions of life and started filming. A short film with three chapters was created in the process. Shadow A Kiezstory by Brooj Al-Ammari, İdil Deniz Şakar, Patrycja Komor & Encounters media workshop. Berlin 2021 The film is an expression of
On Saturday, 24 April 2021, "Encounter in Motion – the Stop Motion Film" made its online premiere on YouTube.The workshop hosts and participants were excited to share their final project with their audience, who cheered and applauded. The film consists of five short films that were created by the participants of a Medienwerkstatt Encounters stop motion workshop led by Azam Aghalouy and Hassan Tavakoli. Put together, the collaborative project provides
As a cooperation project of the Tempelhof-Schöneberg city library, the Encounters media workshop has access to professional photo, video and sound equipment. Staff members of the Tempelhof Schöneberg city library requested a workshop that would equip them with the know-how for handling this equipment in the long-term. A project idea was quickly developed: "Cuddly Toy Sleepover – The Movie"…
Photos
+
I was sitting in the nature, watching the clouds passing by and watching the trees and myself taking in the good sunlight and heat. That was the first time I felt my skin and eyes are exactly the same type of receptor as the surface of the leaves. Since then I have the idea that I sense my atmosphere as much as it senses me.
Dagmar Giesecke, translated by Jenny Rosenberg There's more going on in public libraries than just reading. For a few years now "reading rooms" (as they were called in their early days) have been expanding their offerings. The same is happening at the "Maria Buch" central library in Tempelhof's Götzstraße. In a four-hour period on July 14th, one such offering took place – in the garden and with beautiful weather, appropriate for
Sabrina Mainz This project was developed in the Encounters media workshop: "Women tell stories through photography" by Luiza Folegatti and Ina Schebler, 2019.
Words
+
Franziska Seise, Clara Bolldorf, Mona Hartel, Josefine Hilbeck, Leonie Anna Koll, Nina McAllister, Dennis Lange, Stefanie Roth, Katharina Sonnberg, Elena Tietze Illustrations: Elena Tietze For our work placement project 'Integration as a Dialogic Process' (2019-2020), we – a group of students at Freie Universität Berlin's Institute of Social and Cultural Anthropology – worked with Wedding-based charity WIR GESTALTEN e.V. to mentor young refugees. We regularly held private, guided discussions in
Text: Zeynep Disbudak & Burçin Tetik Photography: Zeynep Disbudak "Does it feel any different?" I asked Burçin as I was embarking on the journey which she, on paper, has completed, while fearing to ask the main question, "will it ever feel any different?" Upon this, we decided to walk the path she did every year until she received her citizenship. We have spent a day sitting in front of Ausländerbehörde*,
I have been looking forward to the book "The Kids from the Refugee home" by Cool Kids & Hoa Mai Trần with illustrations by Michaela Schultz for a long time. It's a wonderful read!
Sounds
+
In times when we all are searching for meaning in our lives, Jaqee's music comes to our hearts filled with hope, strength and light. Our musical encounter with Jaqee and guitarist Jeff Chapah took place on a sunny winter morning between the bookshelves of Theodor-Heuss library. We invite you to our second Shelves Gigs session!
Interview by Alvaro Martinez Photos by Luiza Folegatti During a cold but sunny morning of the Berlin winter, Martin Marion, actor, musician and composer, delighted us with his voice and his guitar. He combines his skills as a theater and film actor with his ability to compose in order to reflect small but transformative facts of life. In the middle of the pandemic, in a lonely library, among the book
By Andrei Cucu The Encounters Surrealist Web Chat is an experiment in verbal communication happening between languages and between people that transcends semantics. Starting from the idea of the exquisite corpse, the surrealist word game where participants need to continue a text without knowing what the preceding participant wrote, the project develops the idea further, each participant receiving a message in a language they don't understand and replying in their mother tongue.